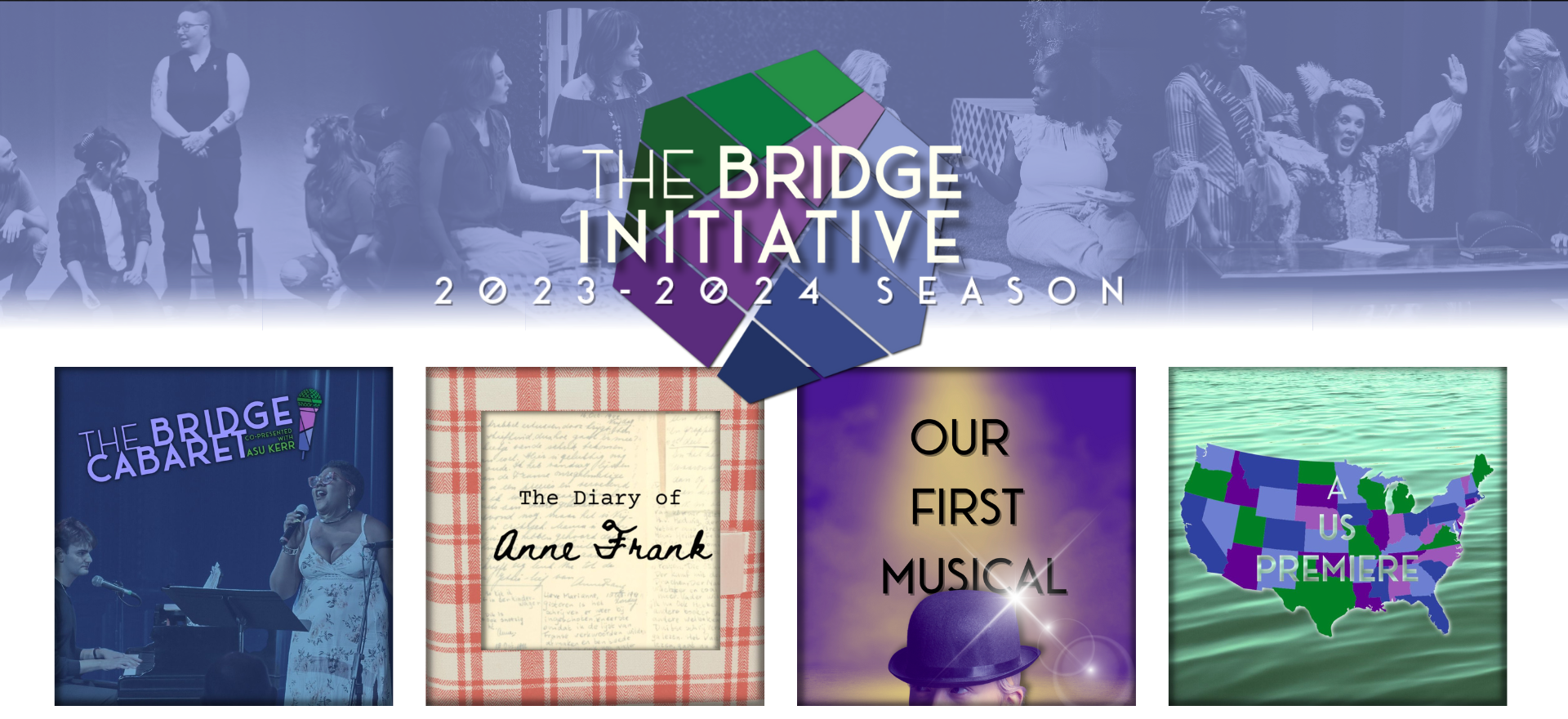 Welcome to
The Bridge Initiative 2023-2024 Season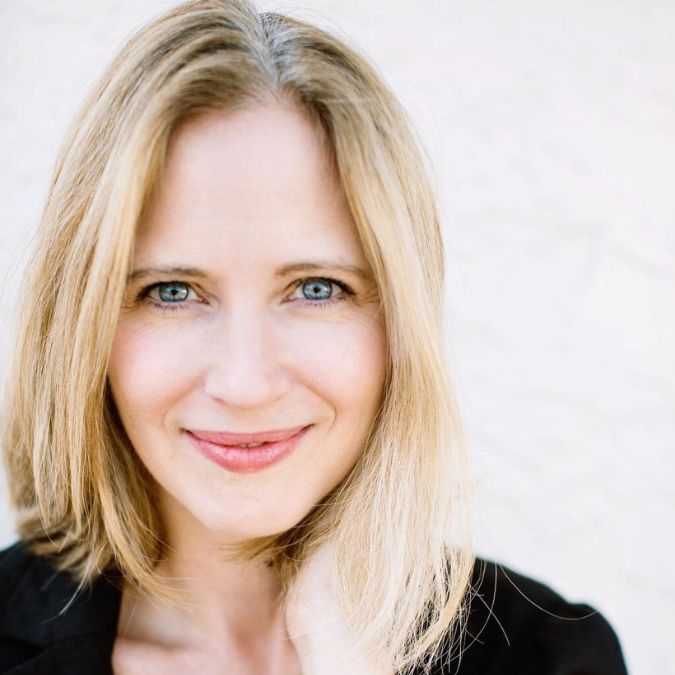 Dear Friends,
As we approach the start of a new theatre season, it's time to share the exciting changes that are taking place at The Bridge Initiative.
It's hard to believe Tracy and I hatched this idea in her swimming pool in August of 2015. After almost a decade, it is time for me to take a step back from my role as Producing Artistic Director. There are personal reasons and professional ones. And honestly, it's not a position I originally anticipated doing alone. For the last five years since Tracy left, I have successfully executed my vision for Bridge and I believe it's healthy to set the stage for fresh ideas and new creative vision to take the spotlight. And right now the organization is strong enough that I believe I can shift and share responsibilities and Bridge will be able to survive, which feels almost miraculous as many founder-led nonprofits are not able to withstand leadership transitions…
…which brings me to the exciting part! For the 2023-24 season, Amie Bjorklund and Elizabeth Brownlee will serve as Co-Artistic Directors. I am not going away – I will be serving as Producing Executive Director. We've been transitioning into these roles over the last three months and we have gotten a LOT done.
It is such a privilege to have been trusted to lead Bridge for more than eight years. To say I am proud of what we've accomplished and built is a gross understatement. Amie, Elizabeth, and I can't wait to share what we have planned for the upcoming 2023-24 season and what it could mean for the future! While there are pangs of sadness, they are overshadowed by so much gratitude for the leadership team that has coalesced and the artists who consider Bridge a home, and I lean into great optimism for this next magnificent year and beyond!
With joy,
Brenda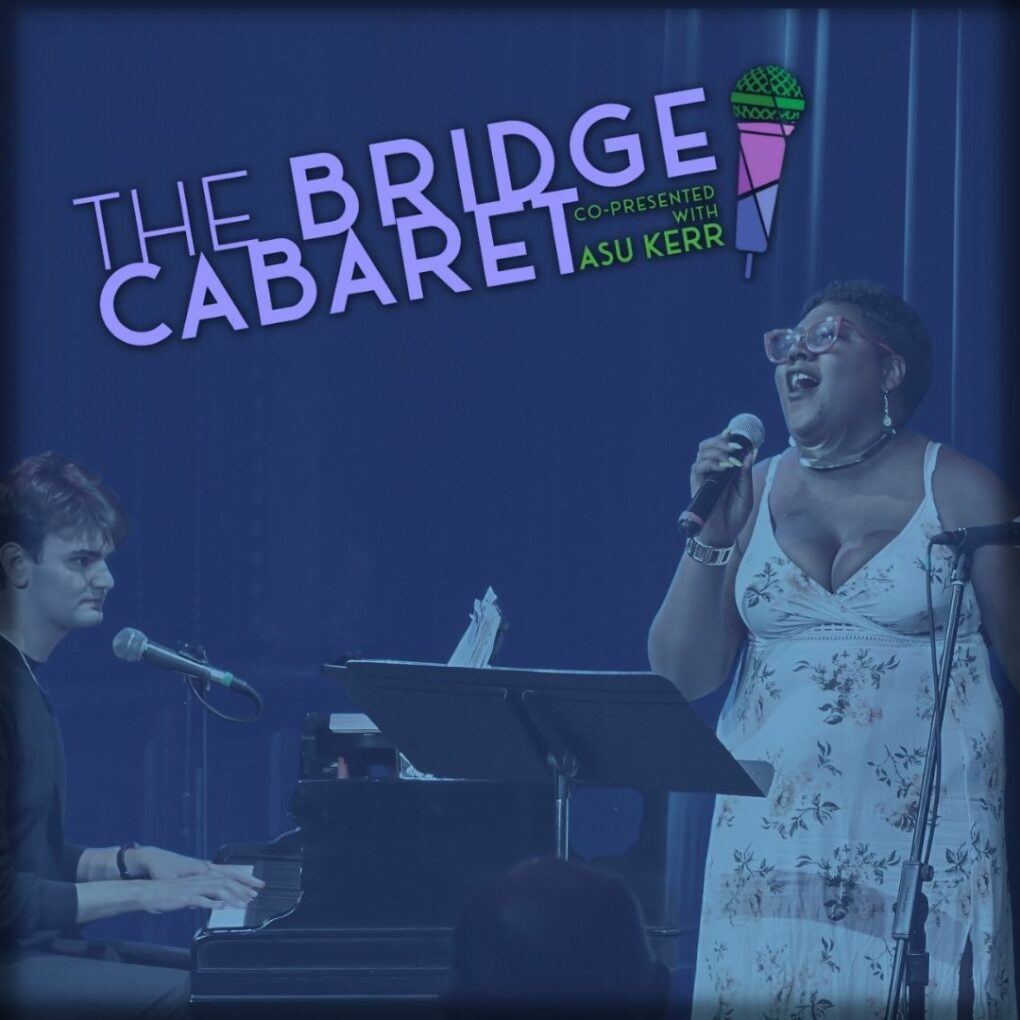 Evenings of music co-presented with ASU Kerr
THE BRIDGE CABARET
Local musicians present a themed cabaret of Broadway and popular songs. During the half-hour pre-show, the community is invited to mingle and take in piano music from a local maestro while singers wishing to share a song can take the mic (bring sheet music for the pianist). Singers and themes to be announced.
December 4,2023
ARTISTS & PROGRAM
TO BE ANNOUNCED
February 12, 2024
ARTISTS & PROGRAM
TO BE ANNOUNCED
May 20, 2024
ARTISTS & PROGRAM
TO BE ANNOUNCED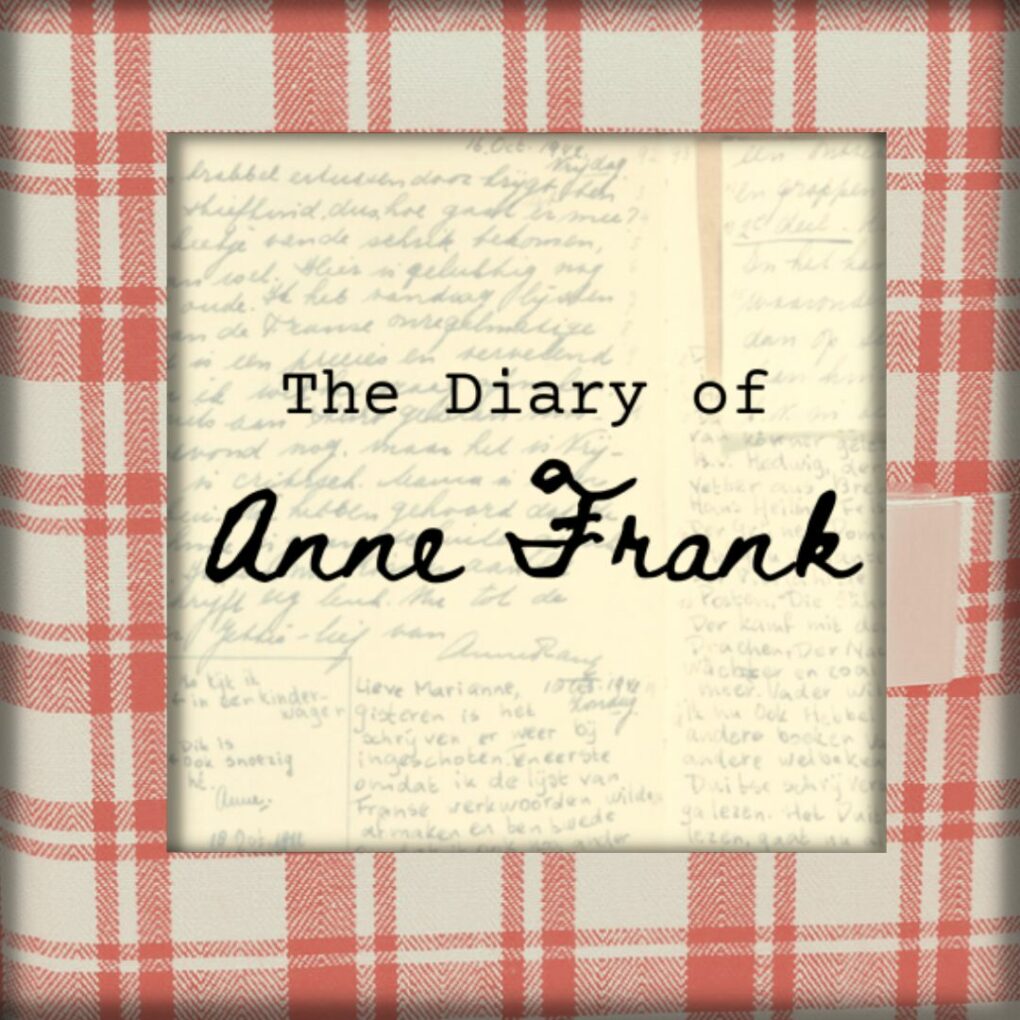 A co-production with Childsplay
THE DIARY OF ANNE FRANK
January 23-26, 2024 | Scottsdale Center for the Arts
The Diary of Anne Frank is a co-production with Childsplay, The Bridge Initiative and the Scottsdale Center for the Arts. The beautiful story of a young Jewish girl keeping a diary about her life while hiding from the Nazis in Amsterdam.sed on the book by
Written by
WENDY KESSELMAN
Based on the book by
FRANCES GOODRICH &
ALBERT HACKETT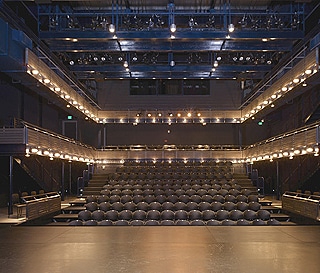 Back home at Tempe Center for the Arts!
ANNOUNCEMENT COMING SOON
The Bridge Initiative is proud to be returning to Tempe Center for the Arts. Be sure to join our email list to be the first to know what title we are producing in this beautiful space!
Directed by
AMIE BJORKLUND
March 28-30, 2024
Tempe Center for the Arts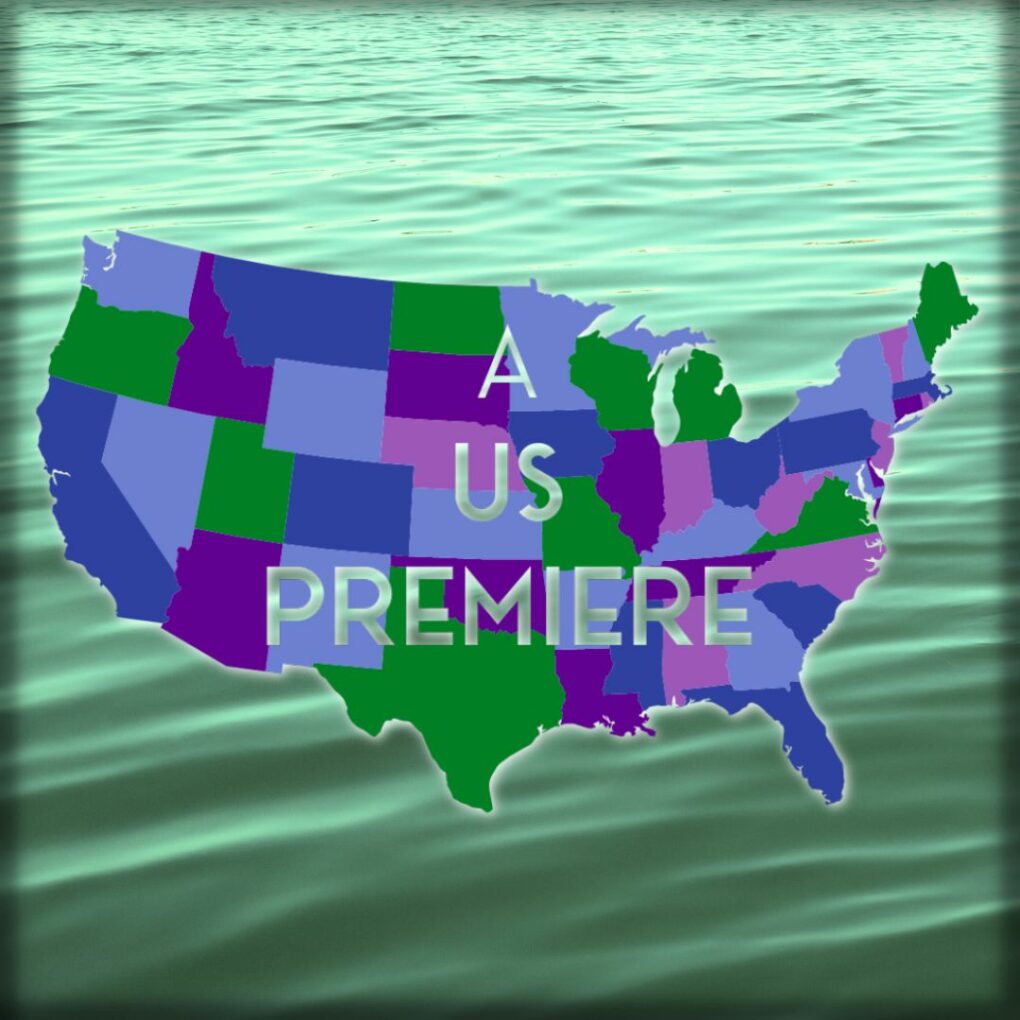 A new play with a returning partner!
ANNOUNCEMENT COMING SOON
The US premiere of a frank and funny play about friendship, feminism and what it means to be successful.
Directed by
ELIZABETH BROWNLEE
April 25 – May 5, 2024
Estrella Mountain Community College Performing Arts Center