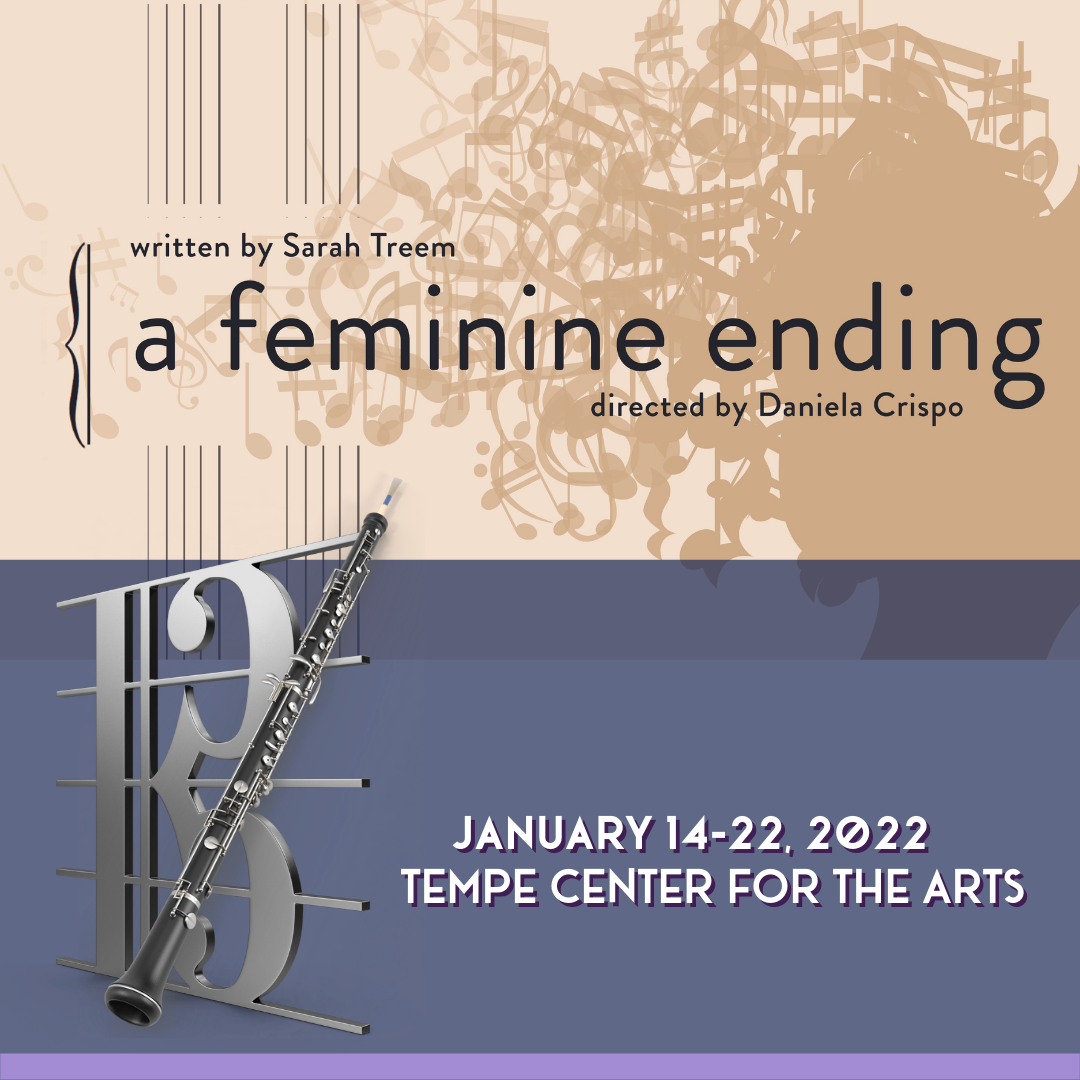 FEMININE ENDING
by Sarah Treem
directed by
BRIDGE CORE MEMBER
Daniela Crispo

Featuring
Actor 1
Actor 2
Actor 3
In The Revolutionists, France's fight for equality propels itself into modern times. Featuring an all-female cast of historical icons, this daring, delightfully droll new play riffs on feminism, legacy, standing up for one's beliefs, and finding a voice.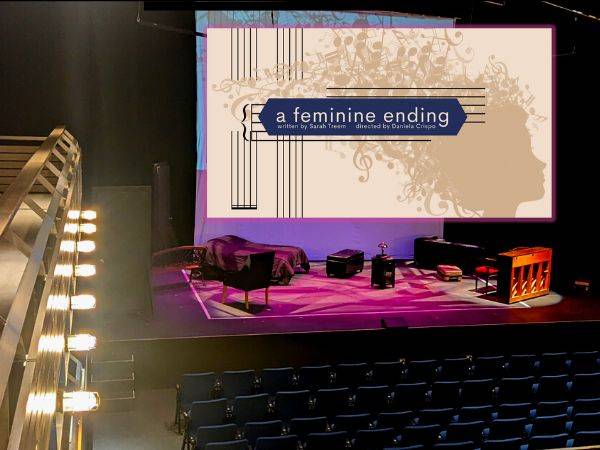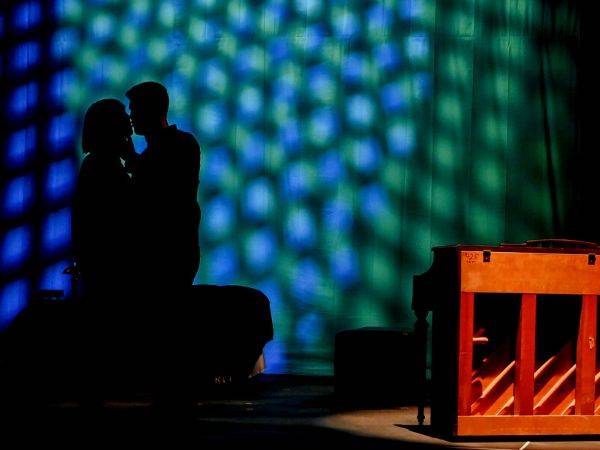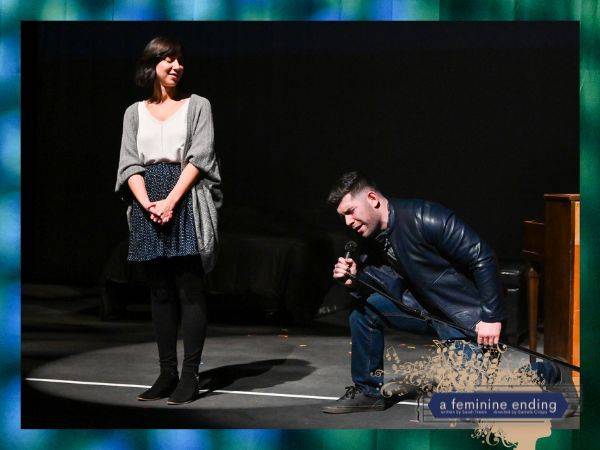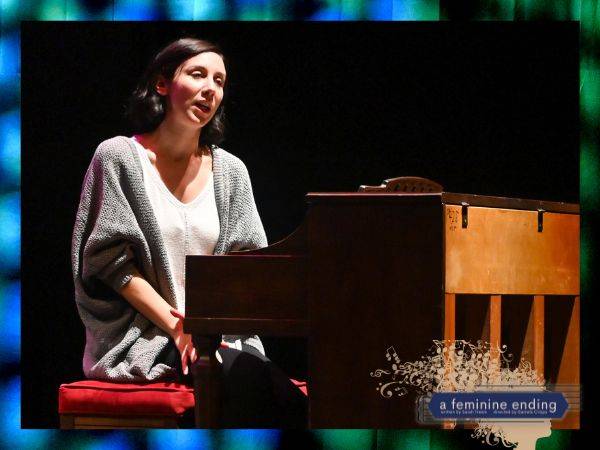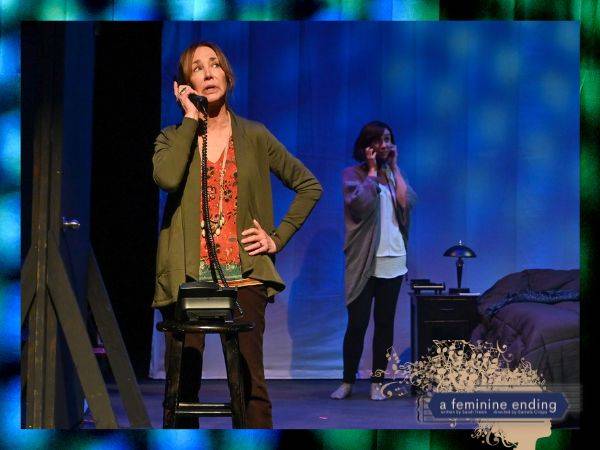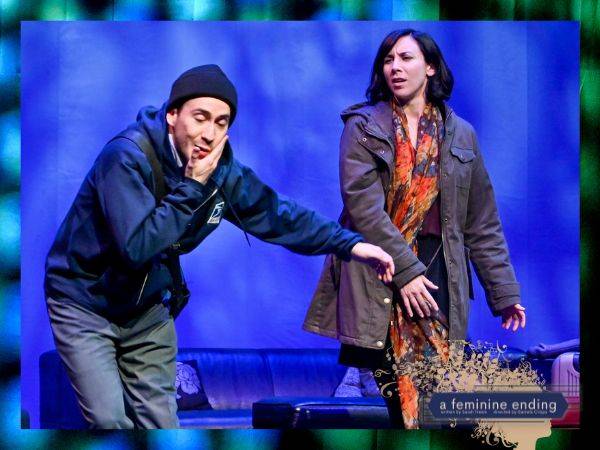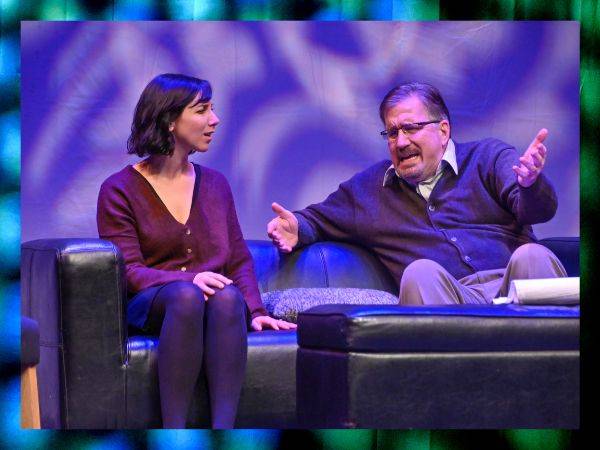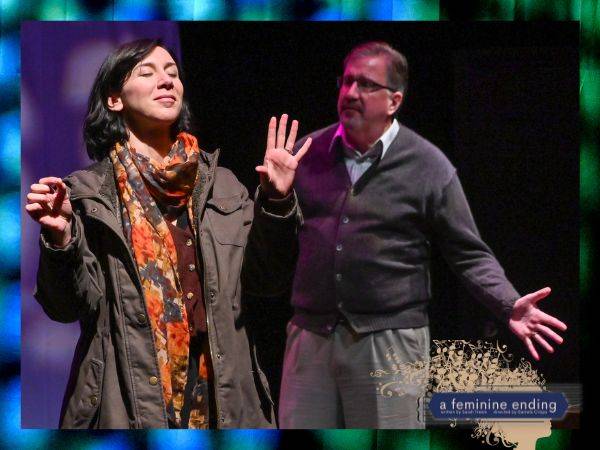 The Bridge Initiative's
THE REVOLUTIONISTS
by Laura Gunderson
directed by Debra K Stevens
Co-produced with Tempe Center for the Arts
Featuring
BRIDGE CORE MEMBER
Maren Mascarelli
and
Actor 1
Actor 2
Actor 3
In The Revolutionists, France's fight for equality propels itself into modern times. Featuring an all-female cast of historical icons, this daring, delightfully droll new play riffs on feminism, legacy, standing up for one's beliefs, and finding a voice.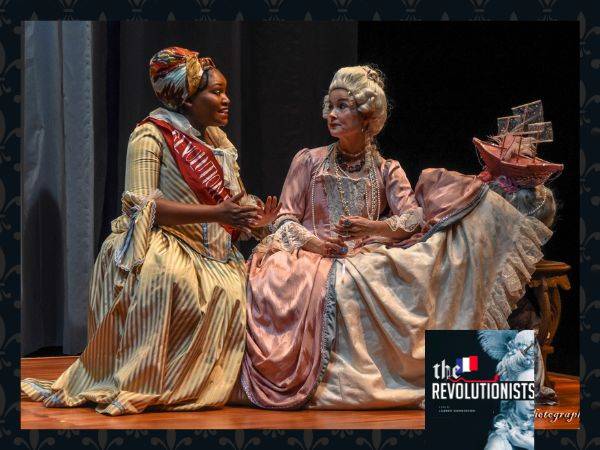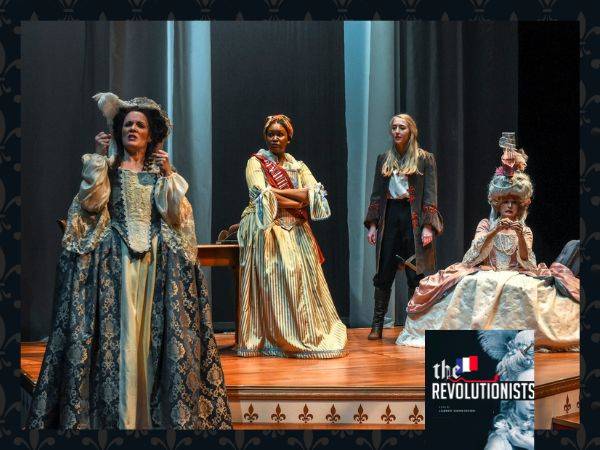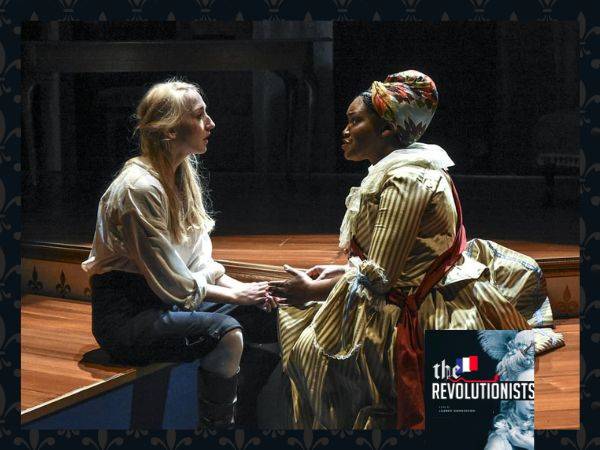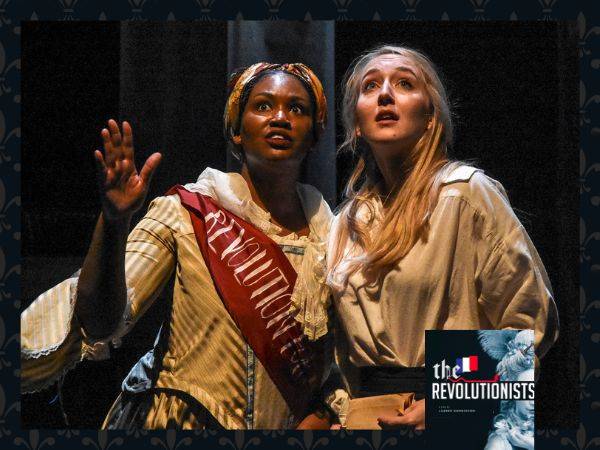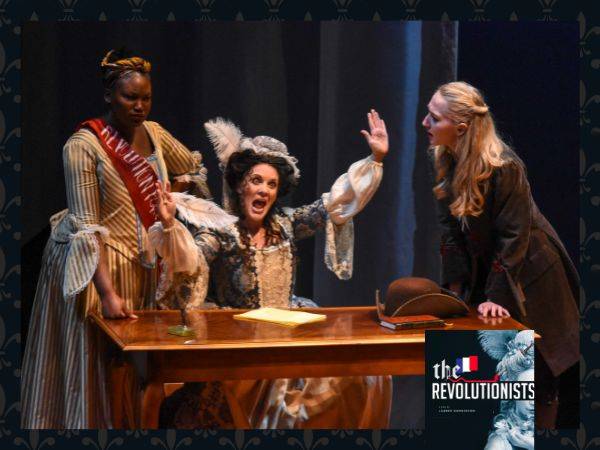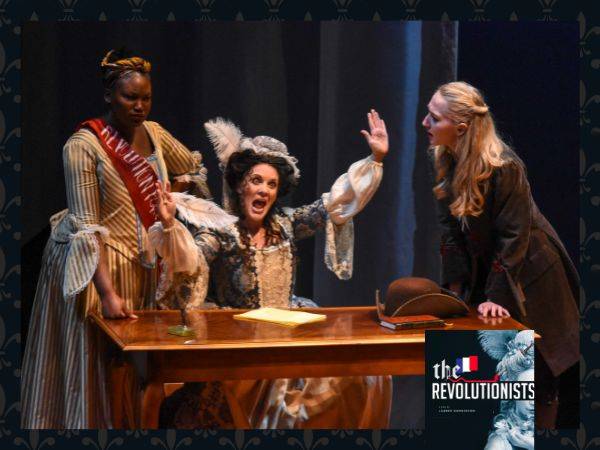 MISSING: DRAMATISTS LIVE, HER VOICE 2017
2015
Symposium
SNIPPETS: Scenes and songs from emerging plays and musicals
Featured Plays
Stuck by Deshja Driggs-Hall
Elsewhere by Sash Bischoff
Frank Talk by Sharon Goldner
The Fire in Minerva by Larissa Brewington
Meat by Klara Wojtkowska
Trespass by Meagan Daine,
One Thing I Like to Say Is by Amy Fox
The A Word by Leslie Powell
Featured Musicals
To Find Happy
book by Brenda Jean Foley
music/lyrics Kristen Lee Rosenfeld
Bachelor Prince
music/lyrics by Colleen Porter
Directors:
Daniela Talarico
Bethanne Abramovich
Cast:
Damon J. Bolling
Brenda Jean Foley
Nikki Hicks
Melvina Jones
Toni Jourdan
Tom Koelbel
Adyson Nichols
Richard Pena
Mia Schauer
Jessica Webb
Phil Weaver-Stoesz
Shepsut Wilson
MAGDALENA'S CROSSING
By Carolyn Nur Wistrand
Staged reading of The Bridge Initiative's Runner-Up Playwright of the Year.
Shifting between Juárez, Mexico and El Paso, Texas, this play depicts ill-fated encounters between a Mexican girl, an American soldier, and her estranged husband which erupt into violence. This is the tale of women who are victims of the present-day immigration crisis.

Director: Joya Scott

Cast:
Magdalena: Osiris Cuen
Dalia: Jennifer Salazar
Féderico: William Gardner
Carlota/Virgen/Ensemble: Erica Ocegueda
Concepción/Ensemble: Dolores Mendoza
Malinche/Lupe/Ensemble: Marissa Salazar
Jamal: Michael Thompson
Immigration Man: Tim Pittman
DAIRYLAND
By Heidi Armbruster
Developmental play reading of The Bridge Initiative's Runner-Up Playwright of the Year.
When an ambitious young woman in New York City starts to lose herself in the rat race, she returns to her Wisconsin dairy farm roots and rediscovers who she is.

Director: Stefanie Sertich

Cast:
Allie: Larah Pawlowski
Sunshine: Brittany Brown
Declan: Damon J. Bolling
Jonathan: Rob Stuart
Henry: Fred Gerle

ANATOMY OF A HUG
By Kat Ramsburg
June 19-21, Mesa Encore Theatre Black Box
Directed by Amanda Noel Trombley
Production Producer Tracy Liz Miller
Assistant Producer Brenda Jean Foley
Assistant Director Bethanne Bramovich
Stage Manager Wendy Smith
Assistant Stage Manager Emma Walz
Set Designer Kara Thomson
Costume Design Mallory Prucha
Sound Design Ryan Kirkpatrick
Tech Director Jason Walz
Lighting Design Cammy Bennett
Lighting Design Intern Charlotte Glen
Design and Tech Intern Violeta Sanchez
Media Designer Dan Fine
Media Design Intern Rebecca Wierman
Amelia Allison Sell
Iris Melvina Jones
Ben Phil Weaver-Stoesz
Sonia Toni Jourdan
Second Sundays readings in Collaboration with Mesa Encore Theatre 2015-16
Stuck by Deshja Driggs-Hall 11/8/2015
Promising by Michelle Elliott 1/10/2016
One Thing I Like to Say Is by Amy Fox 4/10/2016
Intimate Apparel by Lynn Nottage 5/1/2016
Oorah by Bekah Brunstetter 6/12/2016
______________________________________________________________________
2016
THE TRAGEDY OF KING RICHARD II
Ms. Conceived Shakespeare in collaboration with TBI presents The Tragedy of King Richard II by William Shakespeare, directed by Quetta Carpenter, Theatre and Dance Faculty at University of Texas-Austin, atChandler-Gilbert Community College Performing Arts Center, 2626 East Pecos Road, Chandler, AZ 85225 on Sunday, April 3rd @ 2pm.
We are thrilled to present this gender-swapped developmental staged reading of Shakespeare's political tragedy. No admission fees – open to the public. Talkback following the presentation. For more information please contact: Tracy Liz Miller, Director of Theatre Arts, at tracy.miller@cgc.edu or 480-732-7040.
Cast list: Jen Banda, Tyler Eglen, Madeleine Felder, Brenda Jean Foley, Marshall Glass, Angelica Howland, Jesse James Kamps, Megan Lindsay, Alejandra Castro Luna, Maren Maclean, Randy Messersmith, Tracy Liz Miller, EE Moe, Kaitlin O'Neal, Samuel Rozinski, Sarah Schalick, Mary Townsend, Connor Wanless, Zoe Yeoman
KING GORDOGAN
The Bridge Initiative is partnering with Columbia Scholar, Carla Stockton, who will be in residence with us to present an excerpt from her new translation of Croatian poet, Radovan Ivsic's King Gordogan, written in 1943, during the Nazi occupation of his beloved Zagreb. The play is a powerful example of Theater of the Absurd, a satire about power's all-consuming destructiveness. Media designers, Daniel Fine and Boyd Branch, will be working with director Erika Hughes, and a cast of actors to create a mediated presentation, exploring the project's future potential.
There will be two presentations at Benedictine University at Mesa, 225 E Main St, Mesa, AZ 85201 on Sunday, April 10th @ 3pm & 6pm. Reception to follow presentations.
GALA – November 2016
ENTERTAINMENT:
Maren Maclean & Kaitlin O'Neal doing a Shakespeare scene
EE Moe and Fred Gerle doing an excerpt from "Dear Elizabeth" by Sarah Ruhl
AC/TC theatre company providing songs from their past productions
Singer Carrie Klofach
Four dance companies
Featured guest: Jackie Ceballos Michot

ASTERION workshop
We were SO thrilled to announce this FIRST reading of a brand new play! The Bridge Initiative teamed up with Southwest Shakespeare. Playwright Liz Duffy Adams was in residence for the weekend, working on the text of Asterion, as well as attending events with SSC
Synopsis: Asterion, the half-bull Minotaur of Greek legend, is trapped in the labyrinth his sister Ariadne designed, alone except for the ghosts of the young sacrifices he has devoured. Now Ariadne and her borrowed hero, Theseus, are coming to kill him – unless he kills them instead.
This event took place in the Southwest Shakespeare Company's Studio, 55 E. Main Street, Mesa 85201 on Monday, September 5th, 7pm
Cast & Crew
DIRECTOR: William Partlan
STAGE MANAGER: Rebekah Weagraff
CAST: Brian Foley, Melody Knudson, Cisco Saavedra
with Natalie Andrews, Osama Awadalla, Sam Brandano, Evan Carson, Jaime Fox, Jamie Hendricks, Diana Hernandez, Lauren McKay, Adam Mendez, Anthony Moschetti, Hayla Stewart, Abel Zerai
_____________________________________________________________________
2017
AFTER ORLANDO
We joined several local companies for this free event helmed by Robert Kolby Harper and Micha Espinoza for Phoenix's participation in a national effort.
The event took place at 6pm on January 29th, 2017 at Phoenix Theatre, 100 E McDowell Rd, Phoenix, Arizona 85004.
Cast: Kirt Shineman, Hira Ismail, __________
Director: Brenda Jean Foley
LIFE SUPPORT by Dr. Madeline Leong
Life Support, a new play by Dr. Madeline Leong, was produced in Arizona by The Bridge Initiative after its debut in Baltimore.
The play delves into palliative care and was presented at the American Academy of Hospice and Palliative Medicine in Phoenix on February 24th, 2015, before being publicly presented at Mesa Encore Theatre, 933 E Main St, Mesa, AZ 85203 on February 25, 2017 @ 7:30pm.
We have also posted a video on YouTube with a play synopsis and interviews with the director and actors.
HER VOICE 2017-2018
"Detroit
"The Revolutionists"
"Dear Elizabeth"
"Discourse on the Wonders of the Invisible World"
"Honor Killing"
"Mother of Exiles"


The Flora and Fauna has been selected as our 2016 New Work Contest winner. This play explores the vulnerability and intimacy in a female friendship that spans almost 30 years.
Mesa Community College Performing Arts Center, 1520 S Longmore, Mesa, AZ 85202, hosted this reading after a week of development with the playwright and New York-based director, Stefanie Sertich, in residence on February 25th @ 2pm, 2017. The reading was followed by a brief talkback with the playwright and creative team.
We have also named two plays Honorable Mention winners. Sarah Bierstock's Honor Killing follows an American reporter investigating a murder in Pakistan. InAnchuli Felicia King's White Pearl, six women from six Asian countries collide in the boardroom of a whitening skin cream brand. The Bridge Initiative is cultivating a relationship with these playwrights and plays, with the hope of bringing them to our audience.
BECHDEL 2017
WELCOME HOME, ROBERTA DUCANT by Larissa Brewington
Directed by Christina Marin
Stage Manager Rebekah Weagraff
Karen Kirkland as Marie
Nadine Jackson as Evelyn
Tommi Amal (Thomasina Daniels) as Julia
Lateisha Howe as Thomasina
Amanda Rahaman as Korena
Brian Foley as James
Marcelino Quinonez as Nick
ALL THAT MATTERS by Hira Ismail
Directed by Daniela Talarico
Stage Manager Sydney Haugen
Suzanne Aslam-Ayesha
Tarnim Bybee-Aliya
Munerra Batool-Sharmeen
Amanda Rahaman-Sara
Valerie Ritchie-Meera
Elayne Wheatle-Jiah
CHOSEN CHILD by Monica Bauer
Directed by Xanthia Walker
Stage Manager Kristina Metz
Claudia: Lizbett Benge
Lee: Shari Watts
Donna: Liz Pollen
David: Patrick Morrison
A Woman: Austin Campbell
BECHDEL 2017
SATURDAY September 9th:
12pm: PANEL DISCUSSION – Why the Bechdel Test? The importance of diverse voices (FREE EVENT!)
Moderators: Brenda Jean Foley & Tracy Liz Miller
Panelists:

Chandra Crudup (ASU School of Social Work)
Amanda Embry (Scottsdale Community College)
Jeff Kennedy (ASU West, Phoenix Theatre, iTheatre Collaborative)
Ralph Remington (Tempe Center for the Arts)
Diane Senffner (Cine Learning Productions)
2pm: CHOSEN CHILD by Monica Bauer, directed by Xanthia Walker (FREE EVENT!)
Mothers and memories combine to change the fate of a schizophrenic man at the Port Authority Bus Terminal, who's waiting for a sister he hardly knows, to fulfill an agreement that was never made. Adoption, obligation, and the ties that may, or may not, bind.
Stage Manager: Kristina Metz
Cast: Lizbette Benge, Austin Campbell, Patrick Morrison, Liz Pollen, Shari Watts
2pm-4pm Children's workshop available: Registration required. Click here
4pm: SIX SHORT FILMS
STARLIGHT PASS (from Caelia Adams)

While dealing with the recent death of her husband, an architect wakes up in a vacation cabin, only to find her young daughter missing.

FOUR MILLIMETERS (from Morgan Callahan)

follows Emily, a competitive figure skater, as she makes a life changing decision between her skating career and her unexpected pregnancy.

PATCHWORK DREAMS (from Lee Quarrie)

The story of a young woman finding her way to her own vision for her

MISSION CONTROL (from Parco Richardson)

It's never too early to accomplish your dreams. A child with a vivid imagination, Serenity Dexter, wishes to set foot on the moon. She's clever and wont give up. As her mom taught her, "You have to think the impossible, to do the impossible."

GIVING UP THE GHOST (from Jennifer Jones Nesbit)

Discovering the ones who truly love you is sometimes simply a matter of letting go of the ones who maybe don't so much after all.

AUNTIES (from Dineta Williams-Trigg)

A young woman visiting her relatives, discovers a family secret.
6pm: EDGE Happy Hour (music mixer). (FREE EVENT!)
8pm: WELCOME HOME, ROBERTA DUCANT by Larissa Brewington, directed by Christina Marín
Dark secrets, depression, and an inability to escape the past become a current day nightmare for a blended family trying to move forward physically. While leaving a hidden past behind.
Stage Manager: Rebekah Weagraff
Cast: Thommi A'mal, Brian Foley, Lateisha Howe, Nadine Jackson, Karen Kirkland, Marceliño Quinonez, Amanda Rahaman
SUNDAY, September 10th:
12pm: ALL THAT MATTERS by Hira Ismail, directed by Daniela Talarico
Three years ago, Sara left her home to become a professional dancer against the wishes of her mother. She returns to try and salvage her relationships with her family while still staying true to her self.
Stage Manager: Sydney Haugen
Cast: Suzanne Aslam, Muneera Batool, Tarnim Bybee, Amanda Rahaman, Valerie Ritchie, Elayne Wheatle
12pm-2pm Children's workshop available: Registration required. Click here
2pm: ACTORS TOOLBOX, The Business of Acting with casting director/actress Laura Durant.
3pm: Tandem Duo – musical performance (FREE EVENT!)
4pm: SHORT PLAYS
NASTY by Germaine Shames, directed by Micky Small

Peggy Guggenheim, Annemarie Schwarzenbach and Nancy Cunard, witnesses to the rise of Fascism, time-travel to the era of pussycat hats. What can we learn today from the unlikely example of three defiant, determined and damaged heiresses?

THREE CONVERSATIONS NOT ABOUT MEN by Angelica Howland, directed by Rosie Close

In a world where active listening is becoming a lost art, how bizarre do our conversations with each other need to get so that someone… anyone… will pay attention?

27 SIGNS by Laurelann Porter and Amy Funk, directed by Maren Maclean

An ethnographic drama based on the research conducted by Amy Funk about sibling grief, 27 Signs traces the stories of both the study participants and the researcher as they move through the experience of grieving the loss of a sibling.Stage manager: Kati Long
Cast: KatiBelle Collins, William Crook, Donny Gonkowski, Shae Kennedy Leonard, Laura Munoz Bottini, Julie Peterson, Shannon Phelps, Sasha Wordlaw
NOVEMBER 17
DRAMATIST LIVE panel
The Dramatists Guild of America, the national professional association of playwrights, composers, and lyricists offers a "live magazine" presentation of their monthly publication, The Dramatist. Regular magazine features will be "published" live before our festival audience, including an engaging roundtable conversation with playwrights. Join us for an exclusive in-person pilot of what is sure to become an annual highlight for this premiere national publication. Featuring:
Joey Stocks
Elaine Romero
Ralph Remington
Amanda Green
Moderators: Tracy Liz Miller & Brenda Jean Foley


GALA BUILDING MORE BRIDGES
February 2018
"Props" by Larissa Brewington – Playwright, Actor
"Good Results are Difficult when Indifference Predominates" by Amy Fox
"Modern Slave" by Elaine Romero
________________________HER VOICE 2018-19
09/23/2018 – "I Carry Your Heart" by Georgette Kelly
10/14/2018 – "The Trauma Brain Project" by Dayle Ann Hunt
11/25/2018 – "The Violet Sisters" by Gina Femia
1/13/2019 – "The Mountaintop" by Katori Hall
2/17/2019 – "Collective Rage: A Play in 5 Betties" by Jen Silverman
3/24/2019 – "Disruption" by AJ Baker
_____________________________________________
NATURAL SHOCKS BY LAUREN GUNDERSON
Friday, April 20th 2018 at 7PM at the Tempe Center for the Arts
On the 19th anniversary of Columbine and the day of the National School Walkout, The Bridge Initiative: Women in Theatre and Tempe Center for the Arts will present a staged reading of Natural Shocks, a national campaign of theatre activism against gun violence written by Lauren Gunderson.
Based on Hamlet's "To be or not to be," Natural Shocks is a new 65-minute, one-woman tour-de-force play that bursts to life when we meet a woman waiting out an imminent tornado in her basement. She overflows with quirks, stories, and a final secret that puts the reality of guns in America in your very lap. The play is part confessional, part stand up, and part reckoning. Visit naturalshocks.org for more info.
Tracy Liz Miller, Co-Artistic Director of The Bridge Initiative and the recent recipient of the Association for Theatre in Higher Education (ATHE) Innovative Teaching Award, will perform this challenging and poignant script under the direction of Rosie Close. This will be her final performance in Arizona before she and her family relocate to the Northeast.
Natural Shocks will be presented on Friday, April 20th at 7PM at The Tempe Center for the Arts Carter Lounge, 700 W. Rio Salado Tempe, AZ 85281. Tickets are free, but seating is limited. Visit https://www.brownpapertickets.com/event/3387509 to reserve your seat.
THE REVOLUTIONISTS
December 7-15